UAV Classes#
EASA implemented a Class identification label to establish the minimum features required for drones and distinguish their essential capabilities. This classification is determined by factors such as the maximum take-off mass (MTOM), technical specifications, implemented systems, and safety capabilities necessary to operate in compliance with Regulation (EU) 2019/947.
The classification is divided into seven classes, labeled C0 to C6, which provide information on the permitted locations and flight conditions for UAV. The class of your UAV also determines the operating category in which it may be flown.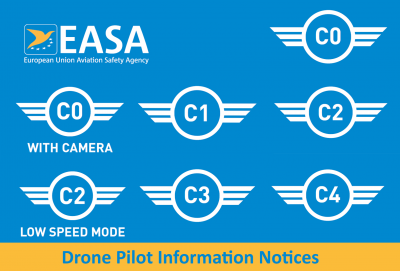 Note
EASA established different requirements for Class 0 UAVs without camera. You can download the specific regulations here.